Schedule


FIREFIT 2023 Canadian Schedule
Date
Location
Status
May 27 - 28
Courtenay, BC
FIRM
June 3 - 4
Fort McMurray, AB
FIRM
June 10 - 11
Regina, SK
FIRM
June 17 - 18
Travel Week
 
June 24th & 25th
SOUTHERN ONTARIO REGIONAL - St. Catharines, ON
FIRM
July 1 - 2
EASTERN ONTARIO REGIONAL - QUINTE WEST
FIRM
July 8 - 9
QUEBEC REGIONAL - Montreal, QC
FIRM
July 15 - 16
MARITIME REGIONAL - Fredericton, NB
FIRM
July 22 - 23
ATLANTIC REGIONAL - Summerside, PEI
FIRM
August 26 - 27
Port Elgin, ON
FIRM
September 2 - 3
Weekend Off
FIRM
September 9 - 10
WESTERN ONTARIO REGIONAL - Windsor, ON
FIRM
September 13 - 17
FIREFIT WORLDS & CANADIAN NATIONAL CHAMPIONSHIPS - Lambton College, Sarnia, ON
FIRM

ALL EVENTS ARE SUBJECT TO COVID RESTRICTIONS AND NECESSARY PROTOCOLS
The Tentative 2024 Schedule will be updated HERE
Whitehorse - Canadian Territories Regional
May 19, 2018 - Status: FIRM - LOCKED
Dates
May 19, 2018 to May 20, 2018
Status
FIRM - LOCKED
---
Address
Main and Front Street
Whitehorse , Yukon,

---

Established as the Yukon's capital city in 1953, the City of Whitehorse is home to some of the most spectacular scenery in Canada. Named the Wilderness City, Whitehorse is nestled on the banks of the famous Yukon River and is surrounded by rugged mountains and pristine lakes. With gorgeous scenery and a vibrant city scene, it is no small wonder that over 26,000 people make Whitehorse their home. In addition, a healthy economy, a small town feel, a perfect environment in which to raise a family, and access to the great outdoors put Whitehorse among the best cities in Canada in which to live, work and play. Its economic base includes mining services, tourism, transportation services, and government services. Visitors to this fair city will not be disappointed.
For more information, please visit our partners at the Yukon Visitor Information Centre where you can pick up your FREE 3 day Parking Pass!
Yukon Firefit teams thank Victoria Gold for being a major sponsor
For all flights and hotel bookings please call local numbers for best service.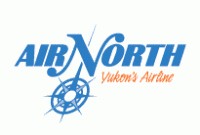 AIR NORTH - Flights from 5 cities return Vancouver, Kelowna, Edmonton, Calgary, Ottawa
All flights include 2 free check-in bags, 100lb max
Promo Code: Fire2018 15% off all flights till March 15th, 2018
Call 1.800.661.0407
AIR CANADA
Call: 1.888.247.2262
Accommodations
Host Hotels
Promo Code: Yukon Firefit

201 Wood St, Whitehorse, YT Y1A 2E4, Canada (2 blocks from the course)

Direct Phone: 1.867-393.9700

Fax:

Website: http://www.westmarkhotels.com/destinations/whitehorse-hotel/

Room Rates: Deadline for booking these rates March 15th

2 Beds based on double occupancy

$118.00 + applicable tax

Amenities:

Wifi
Free Airport Shuttle
Fitness Centre
Steele Street Restaurant and Lounge inside

​
Edgewater Hotel

Promo Code: Yukon Firefit

101 Main St, Whitehorse, YT Y1A 2A7(Right Next to the course)

Toll Free: 1.867.667.2572

Fax:

Room Rates: Deadline for booking these rates March 15th

Based on double occupancy

$189.00 + applicable tax

Amenities:

Free Wifi
Free Airport Shuttle
Smoke Free Property
Bar, Lounge, Restaurant Inside
FireFit Individual & Team Competition
All teams and individuals are welcome to compete. All regional events are open. Teams and individuals eligible to compete for the Regional Byes at this Regional are those Departments in ALL Northern Territories.
Competitors from other Countries are welcome to compete for a International Bye to the FireFit Championship Finals to be held in Calgary, AB at Spruce Meadows
The First Place Individual and Team in each Category receives a Bye to Final Day of the FireFit Finals. Team times of 9 minutes or less qualifies a team to compete on one of the 'Wild Card Days' during The Finals.
(A minimum of 14 Teams from the two 'Wild Card Days' will move on to Final Day at Finals).
FireFit Relay
Relays with a time of 1:50 or faster run at a Regional Event in 2013 will earn a spot onto Final Relay Day (Sunday) at the FireFit Finals. Categories include: Open, Industrial, Over 40, School and Women's
Please see Registration page for Knockout Tournament Details.
FireFit X3 Relay
The Fastest X3 (formerly NxG2) Relay Team from each Regional Event, qualifies for a X3 'Bye' on the Relay Finals Day (Sunday) at the FireFit Finals. X3 Relay Teams with a time of 2:30 or less qualify to compete in the X3 'Wild Cards' held on Wild Card Relay Day (Friday). The top 5 (five) X3 Teams from the 2 Wild Card Days within each category will move on to the X3 Finals (Sunday).
Please see Registration page for X3 Details for qualifying for Finals.
What's Going on in Whitehorse?
Canada Games Centre - Indoor Recreation Centre http://whitehorse.ca/departments/canada-games-centre
Takhini Hotsprings - http://takhinihotsprings.com/
Up North Adventures - Canoe and Kayak Rentals http://upnorthadventures.com/
SS Klondike Paddle Wheeler - National Historic Site http://www.pc.gc.ca/en/lhn-nhs/yt/ssklondike
McBride Museum - Yukon History, Exhibits as well as Historic Films http://macbridemuseum.com/
FireFit Banquet & Awards
Awards Banquet Saturday May 19th @ 6:00PM Host Hotel Whitehorse Westmark 201 Wood Street Whitehorse (2 blocks from the course)
Buffet Dinner - $25.00 per person email yukonfirefightersfitness@gmail.com to reserve your dinner and make payment. See menu below:
Coffee - Tea Station, Cinnamon crusted pork loin stuffed with a cranberry apple chutney, herb roated potatoes, chef's choice of seasonal vegetables, pasta primavera, fresh baked rolls, caesar salad, also squares and dessert.
Registering for the Event
Register for this Event ~ Click here
Weekend Event Schedule

Friday

May 18th

16h00 - 19h00

Course Open for Inspection and 'Air Walk Throughs'. Waivers must be signed before practice. Helmet, gloves and turnouts must be worn when practicing on tower.

Periode de inspection pour les competiteurs (le casque, les gants et le bunkerSuit sont obligatoires dans la tour)

Last Minute Registration space permitting!

Confirmations des presences et inscriptions des competiteurs avec FireFit

19h00

Registration & Course Closed

Fin des pratiques et fin des inscriptions

Saturday

May 19th

10h00

All Competitors on site.

Tous les competiteurs sur le site de competition

10h30

Start list Posted

Affichage du rang des competiteurs

11h00

Competitor Briefing Opening Ceremonies

Ceremonies d'ouvertures officielles

11h30

First Individual Competitors

Debut des competitions pompiers

16h00

Event Complete

Fin des competitions pompiers

Awards and Social - TBA

Remise des prix et soiree

Sunday

May 20th

09h00

All Competitors on site.

Tous les competiteurs sur le site de competition

09h30

Start list Posted

Affichage du rang des competiteurs

11h00

Competitor Briefing Opening Ceremonies

Ceremonies d'ouvertures officielles

11h30

FireFit Relay Seeding Round

Debut des competitions relais pompiers

FireFit X3 Competition

Debut des competitions X3 pompiers

FireFit Relay Knock-out Begins

Debut des competitions relais éliminatoires pompiers

16h00

Event complete

Fin des competitions pompiers

Awards on course

Remise des prix sur le cours
By Admin
last updated: Nov 27, 2018